Contact
News
July 2019: One paper accepted at ICCV '19!
May 2019: One paper accepted for publication at PRL Journal!
Student Projects
Teaching
Education
May 2017
M.Sc. Computational Science and Engineering, TUM. Thesis topic: "Depth Prediction from Structured Light using Fully Convolutional Neural Networks"
Research Projects
My research interests include the application of deep learning in computer vision. In particular I work on ambiguous aspects of scene understanding, such as generating occluded regions and semantic manipulation.
Layered Depth Prediction
Given a single image, we regress a specific data representation called Layered Depth Image (LDI), which contains information about the occluded regions in the reference frame and can fill in occlusion gaps in case of small view changes.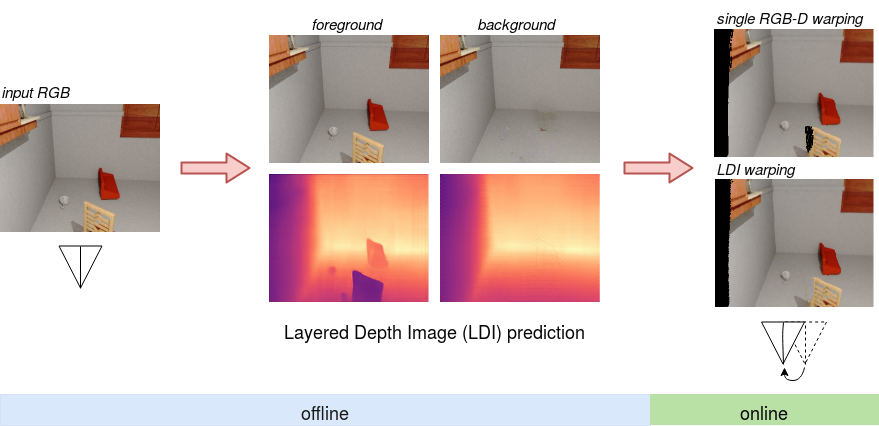 Publications
2019
H. Dhamo, N. Navab, F. Tombari
Object-driven Multi-Layer Scene Decomposition from a Single Image
International Conference on Computer Vision (ICCV), Seoul, Korea, October 2019 (bib)
H. Dhamo, K. Tateno, I. Laina, N. Navab, F. Tombari
Peeking Behind Objects: Layered Depth Prediction from a Single Image
Pattern Recognition Letters, Vol. 125, 2019 (bib)