Two Outstanding Reviewer Awards for CAMP at IPCAI 2016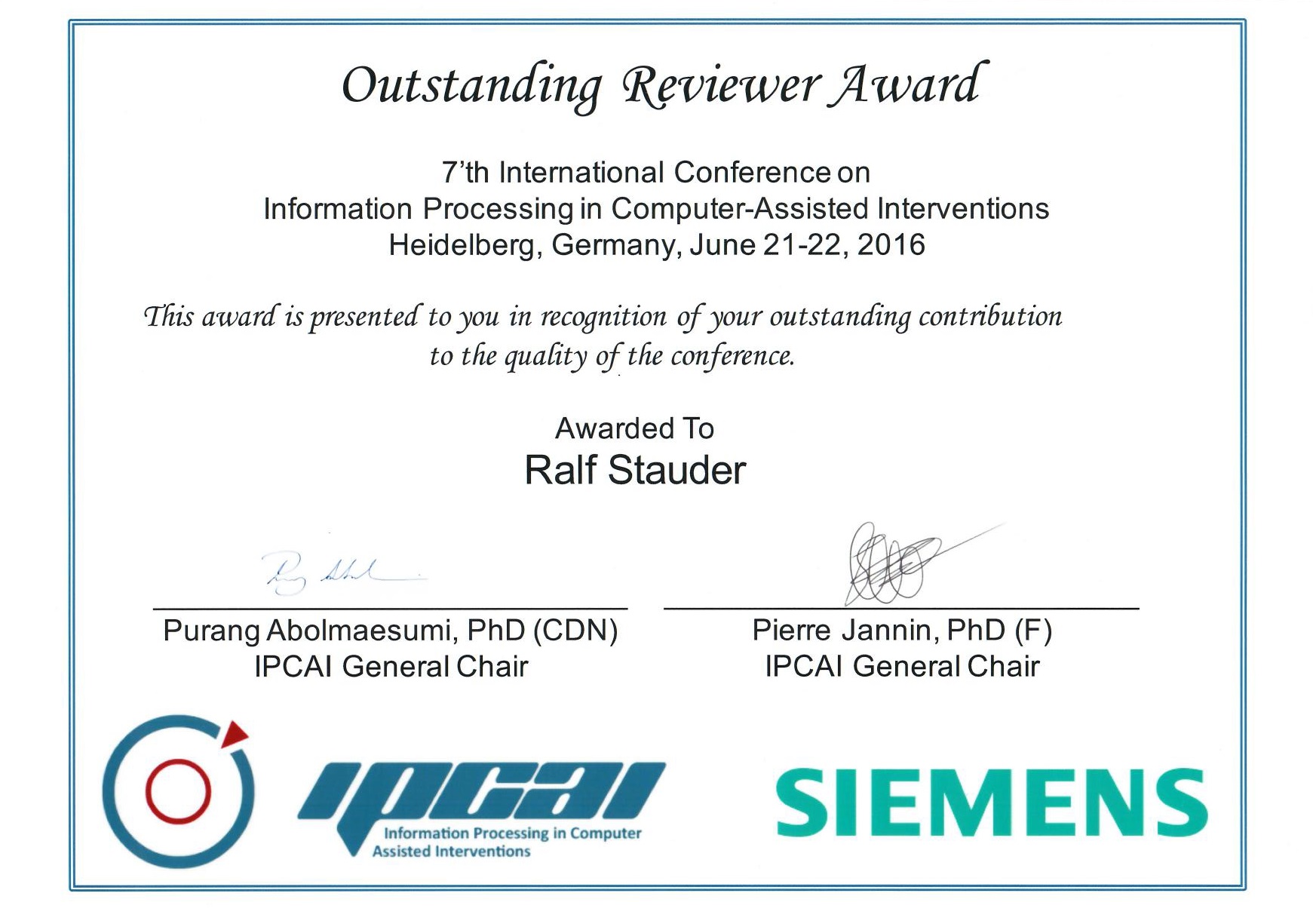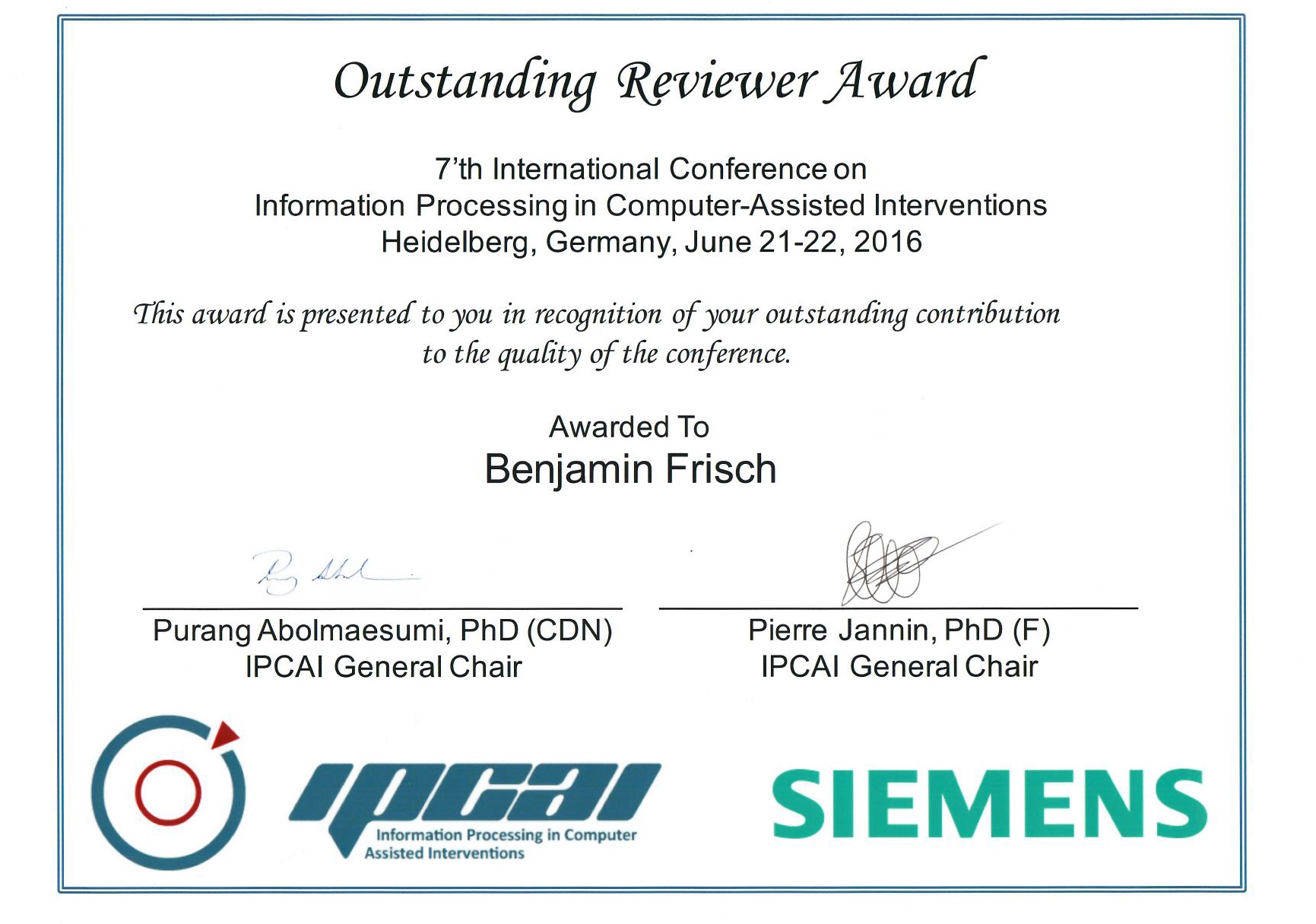 We are pleased to announce that two members of our chair,
Dr. Benjamin Frisch
and
Ralf Stauder
, both won a Siemens / IPCAI Outstanding Reviewer Award at the 7th International Conference on Information Processing in Computer-Assisted Interventions (IPCAI) in Heidelberg.
The purpose of this award is to recognize the efforts and dedication of reviewers that provide outstanding evaluations of the manuscripts they are assigned. The Area Chairs nominate candidates that have reviewed at least 3 papers for IPCAI 2016. The winners are selected from the nominees by the Area Chairs and the Program Chairs.
WebEventForm
Title:
Two Outstanding Reviewer Awards for CAMP at IPCAI 2016
Date:
21 June 2016
Location:
Heidelberg
Abstract:
Two members of our chair, Dr. Benjamin Frisch and Ralf Stauder, won an Outstanding Reviewer Award at IPCAI 2016.
Imageurl:
Type:
News
Videourl:
Conferencelink:
http://www.ipcai.org/