Kick-off: Robocast Project
ROBOCAST
is an international European Union supported project, which aims at developing ICT scientific methods and technologies, which focus on robot assisted keyhole neurosurgery.
The Chair for Computer Aided Medical Procedures & Augmented Reality
is one of the project partners contributing to the project in the areas of surgical planning, intra-operative navigation, dynamic accuracy analysis and advanced visualization during the intervention. From 18-19. January 2008 the official project Kick-off meeting took place at Politecnico di Milano, with presentations from all project partners.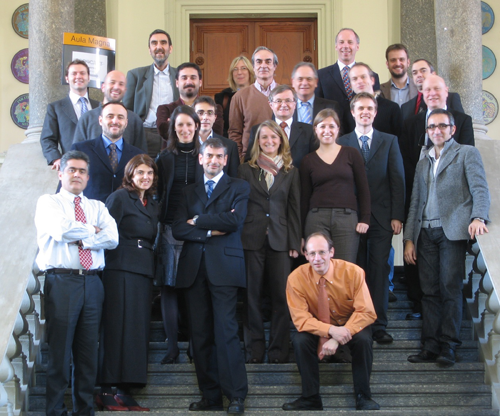 Click on the image to see the fullsize version.
WebEventForm
Title:
Robocast Project Kick-off
Date:
19 January 2008
Location:
Abstract:
ROBOCAST is an international European Union supported project, which aims at developing ICT scientific methods and technologies, which focus on robot assisted keyhole neurosurgery. The Chair for Computer Aided Medical Procedures & Augmented Reality is one of the project partners contributing to the project in the areas of surgical planning, intra-operative navigation, dynamic accuracy analysis and advanced visualization during the intervention. From 18-19. January 2008 the official project Kick-off meeting took place at Politecnico di Milano, with presentations from all project partners.
Imageurl:
Type:
News
Videourl: