Lymph Node Detection and Segmentation in MRI

Advisor:
Nassir Navab
Supervision by:
Dr. Lichao Wang
and
Prof. Dr. Bjoern Menze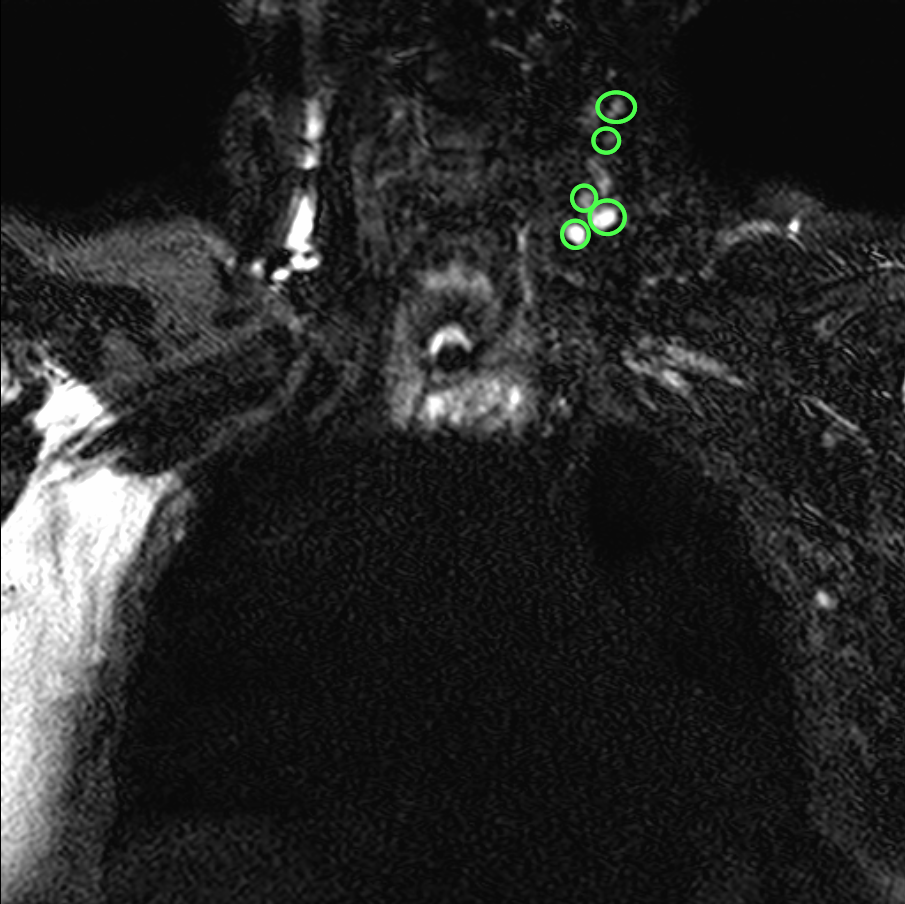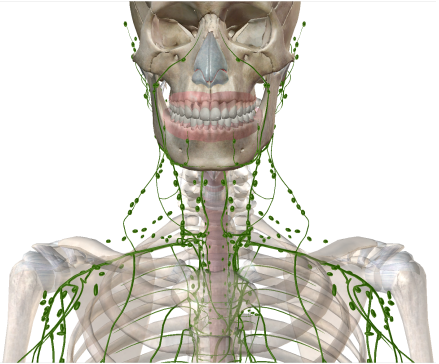 Overview
Lymph nodes are critical anatomical structures that reflect the progress of many diseases. One important application, for example, is to estimate cancerous metastasis status by observing their sizes in CT or contrast-enhanced images. To achieve accurate estimation, high-quality segmentation of the lymph nodes is necessary. Currently, the prevalent way of realizing this is through clinical experts' detection and delineation manually. Unfortunately, this way is extremely time-consuming and heavily dependent on the experts' experience. Automatic lymph node detection and segmentation that can provide consistent and accurate results are highly desired. This project is in collaboration with Leiden University Medical Center in the Netherlands, where clinical researchers developed a MRI sequence that enhances appearance salience of the lymph nodes. The goal of the project is to develop a fully-automatic algorithm that can detect and segment these lymph nodes accurately, using different types of information including e.g., appearance, morphology and location. If you are interested please send your updated CV (including practical project experience) to
Dr. Lichao Wang
or
Prof. Dr. Bjoern Menze
.
Requirements
Experience of image processing is required.
Experience with machine learning is required. Particularly, it will be a good advantage that you have experience in feature selection, boosting, statistical shape models and dictionary learning.
Familiar with C++. If you are also familiar with Matlab it could be an advantage.
Literature
Students.ProjectForm
Title:
Lymph Node Detection and Segmentation in MRI
Abstract:
Lymph nodes are critical anatomical structures that reflect the progress of many diseases. One important application, for example, is to estimate cancerous metastasis status by observing their sizes in CT or contrast-enhanced images. To achieve accurate estimation, high-quality segmentation of the lymph nodes is necessary. Currently, the prevalent way of realizing this is through clinical experts' detection and delineation manually. Unfortunately, this way is extremely time-consuming and heavily dependent on the experts' experience. Automatic lymph node detection and segmentation that can provide consistent and accurate results are highly desired.
Student:
Director:
Prof. Dr. Nassir Navab
Supervisor:
Dr. Lichao Wang, Prof. Dr. Bjoern Menze
Type:
Master Thesis
Area:
Status:
finished
Start:
Finish:
Thesis (optional):
Picture: