Bachelor thesis: Design & Development of a Flexible User Interface for Radiation Therapy Planning

Advisor:
Nassir Navab
Supervision by: Kuangyu Shi Ph.D.
Abstract
Radiation therapy is one main cancer treatment method, which uses ionizing radiation to control malignant tumor cells. With modern computer technology, intensity-modulated radiation therapy (IMRT) can be applied to precisely deliver dose to target tumor while normal tissues can be spared. It is not only geometry conformal but also biology conformal. Through optimization and treatment simulation, the beam shape and dose can be well planned before the therapy. A user friendly interface of planning system is of great help for radio oncologists and physicists. The goal of this project is to design and develop the user interface for a research radiation planning system. It includes the interaction of display and modification of medical images, tumor contours, radiation beams, dose profiles and so on.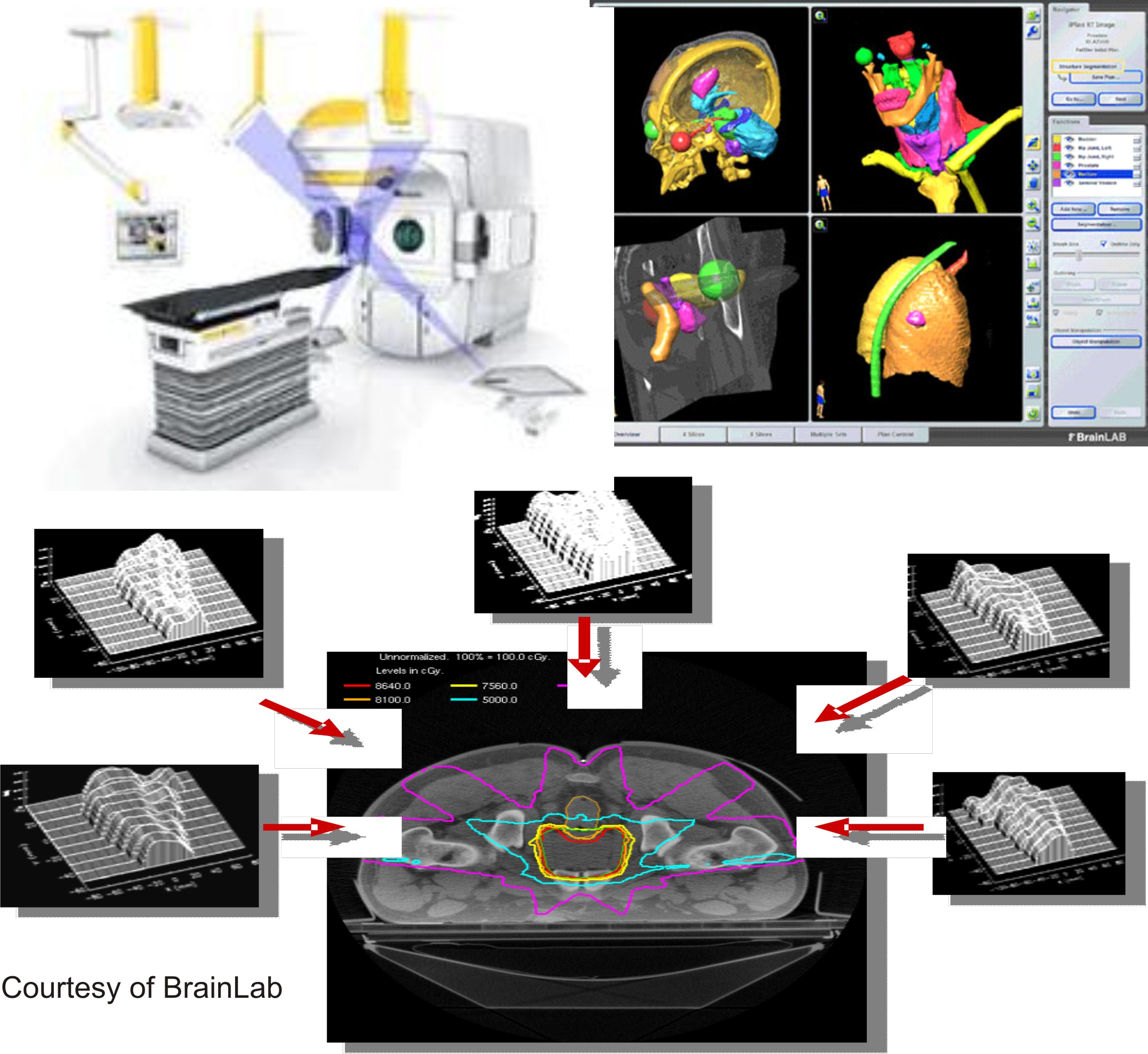 Tasks
Creation of a flexible user interface for an already existing radiation therapy planning system on Qt basis
Validation of GUI in collaboration with medical doctors of the Radiation Therapy Department of Klinikum rechts der Isar
Requirements
A good knowledge of C++ is mandatory.
Some knowledge of Computer Graphics is necessary.
Some knowledge of Qt, VTK would be beneficial but is not mandatory.
Interest in medical applications is required and knowledge can be acquired during DA.
Contact
In case you are interested, please contact Kuangyu Shi (
shi@lrz.tum.de
) directly.
Klinik und Poliklinik für Strahlentherapie und Radiologische Onkologie
Klinikum rechts der Isar, Technische Universität München
Ismaninger Str. 22
D - 81675 München
ProjectForm
Title:
Design & Development of a Flexible User Interface for Radiation Therapy Planning
Abstract:
Radiation therapy is one main cancer treatment method, which uses ionizing radiation to control malignant tumor cells. With modern computer technology, intensity-modulated radiation therapy (IMRT) can be applied to precisely deliver dose to target tumor while normal tissues can be spared. It is not only geometry conformal but also biology conformal. Through optimization and treatment simulation, the beam shape and dose can be well planned before the therapy. A user friendly interface of planning system is of great help for radio oncologists and physicists. The goal of this project is to design and develop the user interface for a research radiation planning system. It includes the interaction of display and modification of medical images, tumor contours, radiation beams, dose profiles and so on.
Student:
Director:
Nassir Navab
Supervisor:
Kuangyu Shi
Type:
Bachelor Thesis
Area:
Status:
open
Start:
Finish: