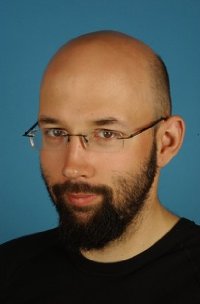 Prof. Dr. Wolfgang Birkfellner
Medizinische Universitat Wien, Austria

After school in Austria and Germany, he started studying Physics at the University of Vienna in 1990, and graduated in 1996 in theoretical physics. In 2001, he finished his Ph.D in Medical Physics. From 2001 to 2003 he was a senior researcher at the University Hospital Basel/Switzerland. He became an associate professor of medical physics at the Center for Biomedical Engineering and Physics of Vienna Medical School in 2004. His research interests include medical image processing, medical physics, image-guided therapy and image-guided radiation oncology. He has authored or co-authored more than 100 peer reviewed journal and conference proceedings articles. Currently, he is heading the Digital Image Processing Laboratory at the Center for Biomedical Engineering and Physics at the Medical University Vienna. He is also a reviewer and editorial board member for major journals in the field (Medical Physics, Physics in Medicine and Biology, IEEE TMI), program committee member for several international conferences (MICCAI, SPIE Medical Imaging) and principal investigator for several third-party funded research projects.