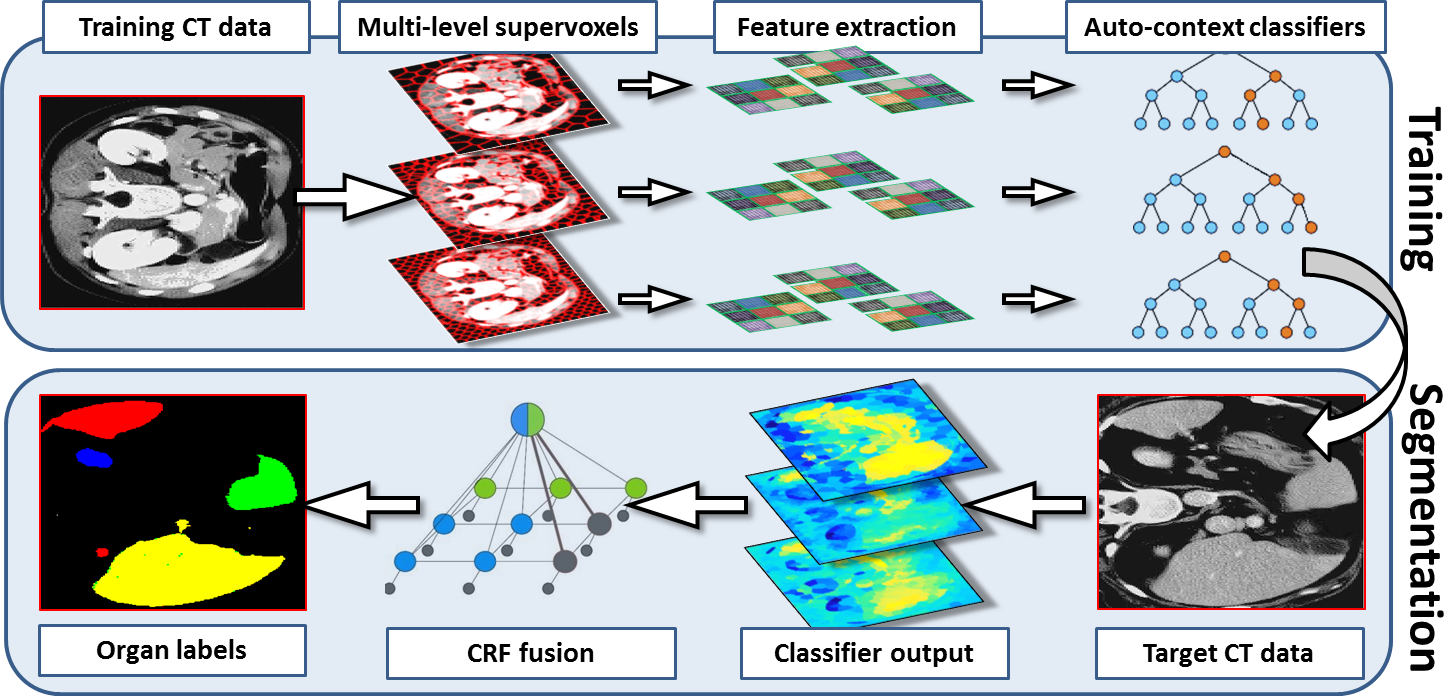 Figure 1: Overview of our registration-free segmentation approach. The main components include: multiple-levels of supervoxels, extraction of volumetric shape and texture features, hierarchical auto-context and finally label fusion by a hierarchical conditional random field.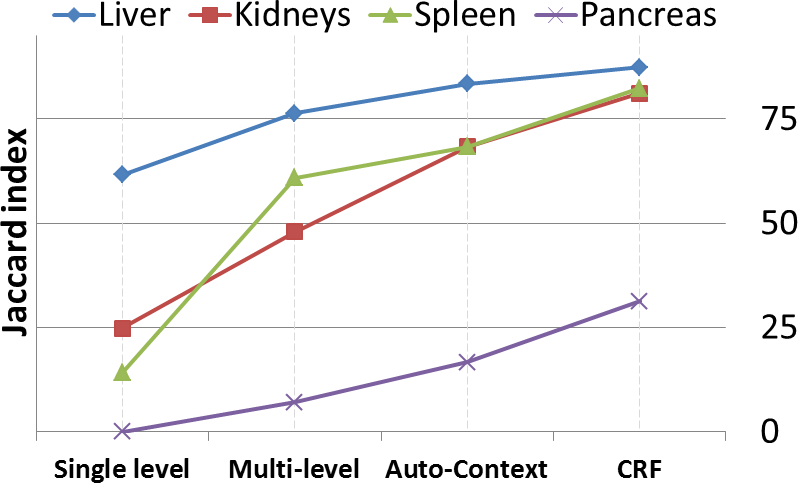 Figure 2: Illustration of the gains in segmentation accuracy by leveraging additional information from the data.
Figure 3: Overal segmentation results (Jaccard indices) for the different organs using our method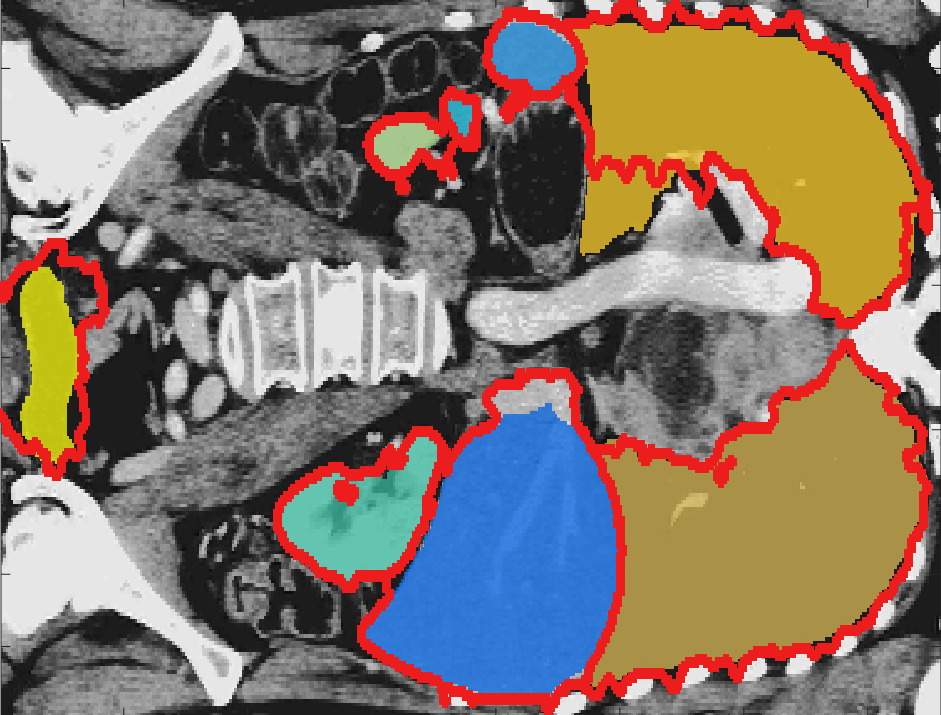 Figure 4: A typical segmentation output. Overlaid are the ground truth manual segmentations.