Keywords:
Ubiquitous Tracking
Abstract
This project provides the foundations and formal basis towards building dynamic systems to fuse multiple sensors online. To this end, it lays the groundwork for building ad-hoc tracker networks for Augmented Reality, and formulates and analyzes accumulation of measurement errors and sensor noise.
Pictures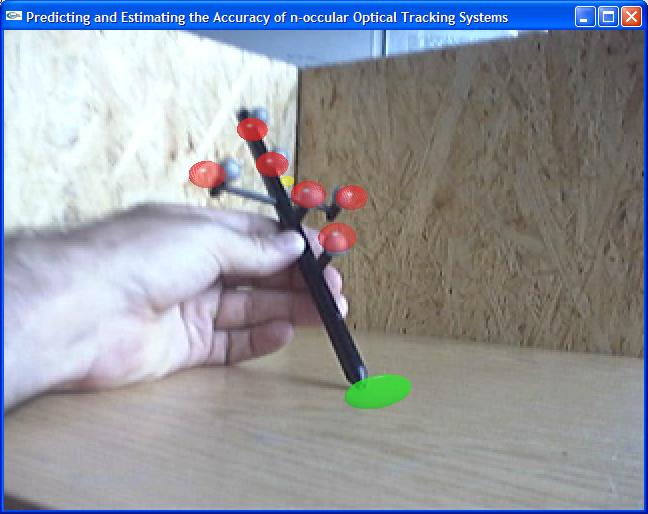 Figure 1: Predicted Accuracy (green) at the tip of a pointing device. Error scaled by a factor of 50.
Team
Contact Person(s)
Working Group
Location

Visit our lab at Garching.
internal project page
Please contact
Gudrun Klinker
for available student projects within this research project.