Stefan Hinterstoißer
,
Tassilo Klein
and
Tobias Blum
, three students of the CAMP chair, won this year's
Werner von Siemens Excellence Award
. The Werner von Siemens Excellence Award is presented to selected German top universities every year to encourage young people to academically deal with practice-relevant questions. Excellent theses which provide innovative solutions for the subjects "Industry", "Energy" and "Healthcare" are awarded. In addition to the evaluation of scientific achievements, the jury primarily assesses the innovation level and practicability of the work.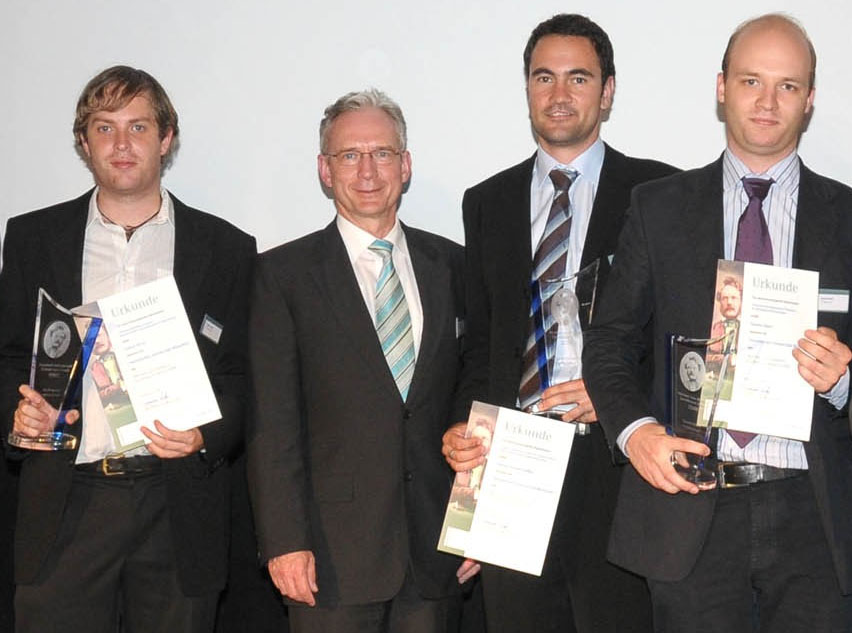 WebEventForm
Title:
Werner von Siemens Excellence Award 2008
Date:
21 July 2008
Location:
Abstract:
Stefan Hinterstoißer, Tassilo Klein and Tobias Blum won the Werner von Siemens Excellence Award 2008.
Imageurl:
Type:
Award
Videourl: