Development of Pain Therapy Simulator (DoPTS)
Thesis by: Virginia Titze
Advisor:
Prof. Dr. Nassir Navab
Medical Advisor:
Priv.-Doz. Dr. med. Florian Ringel?
Neurochirurgische Klinik und Poliklinik im Neuro-Kopf-Zentrum Klinikum rechts der Isar der Technischen Universität München
Supervision by:
Patrick Wucherer
,
Philipp Stefan
Overview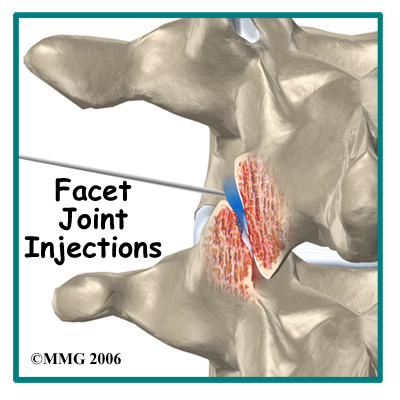 http://www.spineuniversity.com/facet_joint_injections
[Chaturvedi2009]
Topic
The objective of this research project is (a) the development of a procedural simulator for facet joint infiltration in close colaboration with medical partners of the Klinikum rechts der Isar (Neuro-Kopf Zentrum) and (b) to conduct a study investigating face, content and construct validity of the simulator. (The project can be set up as Clinical Project, IDP, BA, MA, DA)
TODOs
Definition of performance parameters of facet joint infiltration
Integration of performance metrics in procedural simulator
Set up evaluation study (study protocol including cognitive load theory approaches)
Creation of UI for study
Contribution
The research goal contributes to the complete simulation of a minimally invasive surgery (MIS) called "facet joint infiltration". The procedure is related to pain therapy.
What do we offer
Experience different fields of research in computer science: Visualization, Software Engineering, Real-time Simulation, GPU Programming
Potentially the co-authorship on research papers submitted to prestigious conferences/journals (depending on student performance)
We offer an intensive supervision, but initiative is very welcome. Working environment will be provided at the NARVIS lab or IFL.
Requirements
Interest in interdisciplinary research field
Basic knowledge of Python are required
C++ knowledge would be preferable
Contact
Literature
[Chaturvedi2009] A. Chaturvedi, S. Chaturvedi, und R. Sivasankar, "Image-guided lumbar facet joint infiltration in nonradicular low back pain", Indian Journal of Radiology and Imaging, Bd. 19, Nr. 1, S. 29, 2009.
ProjectForm
Title:
Development of Pain Therapy Simulator (Facet joint infiltration)
Abstract:
The facet joint infiltration is a procedure in minimally invasive surgery. It aims at pain reduction at the small vertebral joints in the area of the lumbar and thoracic spine. The procedure consists of the placement of a very fine needle in the vicinity of the small vertebral joints and the medical therapy is subsequently conducted at the location where the pain occurs. The objective of this research project is (a) the development of a procedural simulator for facet joint infiltration in close colaboration with medical partners of the Klinikum rechts der Isar (Neuro-Kopf Zentrum) and (b) to conduct a study investigating the suitability of the simulator for training.
Student:
Tba
Director:
Prof. Dr. Nassir Navab
Supervisor:
Patrick Wucherer, Philipp Stefan
Type:
DA/MA/BA
Area:
Surgical Workflow, Registration / Visualization, Segmentation, Medical Imaging, Medical Augmented Reality
Status:
finished
Start:
Finish:
Thesis (optional):
Picture: