Below The Surface Exploration
This Work could be done in a BA, MA and Guided research thesis, the requirements are decided accordingly.
Interaction in an immersive virtual environment (IVE) such as a CAVE or in our case FRAVEis an important issue to investigate. Whithin the scope of the project Virtual Arabia, we need to perform Below surface exploration. For that purpose we would like to use the magic-lens solution with the Clearview solution(TUM3D). See figures below: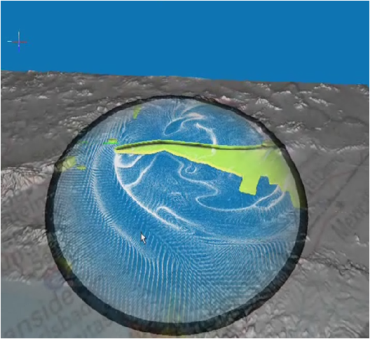 Clearview in Terrain3D TUM3D_ TUM3D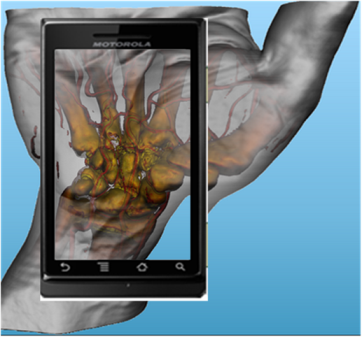 Clearview
ImageVis3D?
The Purpose of the project is to render on the tracked Magic-Lens (
Project:http://campar.in.tum.de/Students/MaAlbaHuelves
) the Below surface image based on the position and the orientation of the handheld device in the FRAVE. This is work is going to be a part of an ongoing project Virtual Arabia.
Tasks:
Literature research
Understanding of 3D User Interfaces: Selection interaction
Integration with the Terrain3D and Clearviw
Render Clearview on Handheld Device
Android Programming
ART Tracking
Contact
Please feel free to stop by, to get more insights about the project.
ProjectForm
Title:
Below The Surface Exploration
Abstract:
Interaction in an immersive virtual environment (IVE) such as a CAVE or in our case FRAVEis an important issue to investigate. Whithin the scope of the project Virtual Arabia, we need to perform Below surface exploration. For that purpose we would like to use the magic-lens solution with the Clearview solution(TUM3D)
Student:
Sandro Weber
Director:
Prof. Gudrun Klinker
Supervisor:
AmalBenzina and Marc Treib
Type:
Master Thesis
Area:
Status:
finished
Start:
Finish:
2014/02/17
Thesis (optional):
Picture: