NARVIS Open Days 2009 (12.10. - 16.10.)
Come and visit our interdisciplinary
NARVIS Lab
at Klinikum Innenstadt and experience our
Medical Augmented Reality
systems. If you are looking for an exciting bachelor-, master thesis (students) or a research project in our field you plan to setup (physicians, researchers, businessmen, technique freaks, ... ), come by and talk to us!
See you there!
CAMC presentation demo at Klinikum Innenstadt during Narvis week.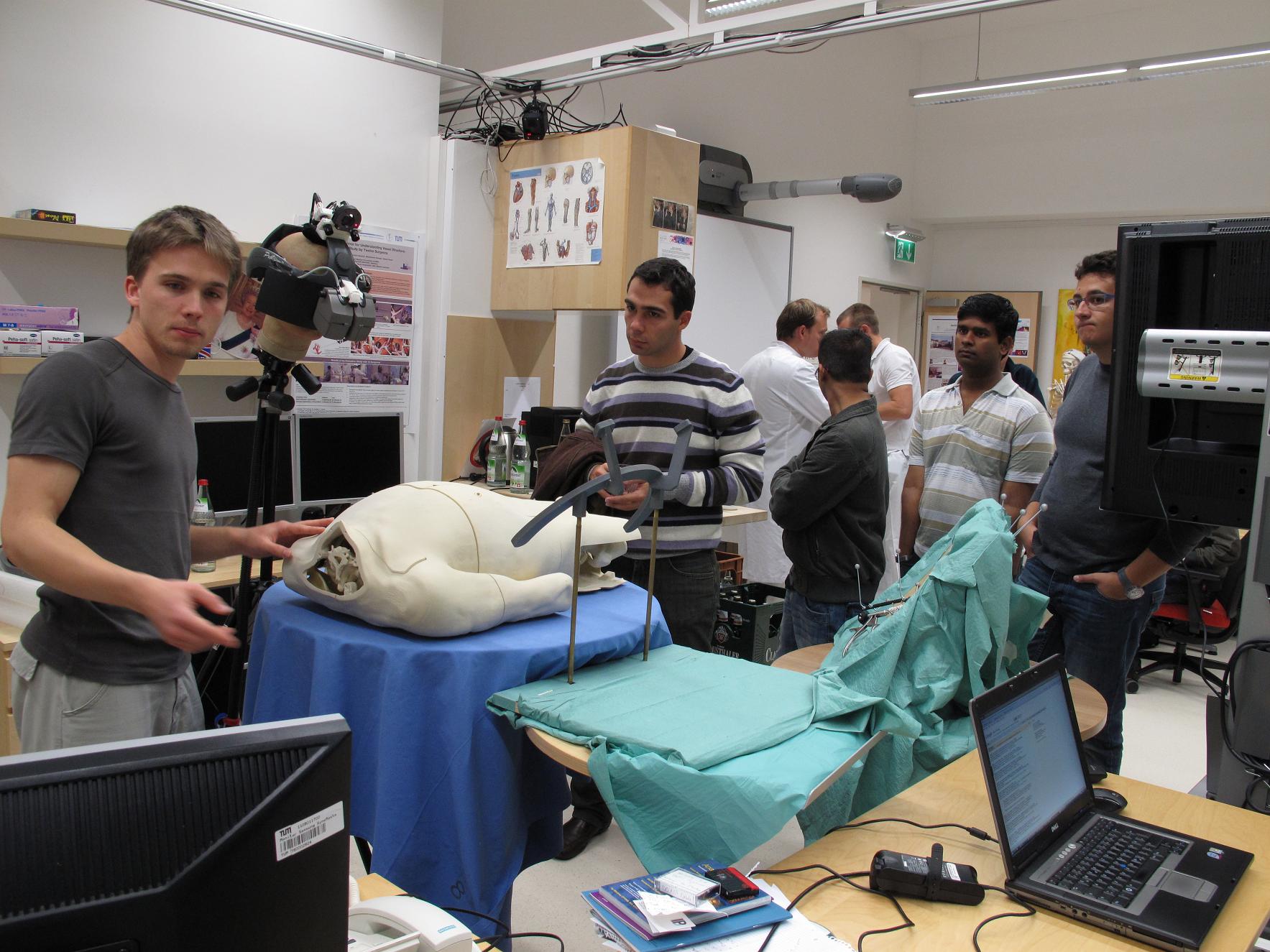 HMD presentation demo at Narvis lab during Narvis week.
WebEventForm
Title:
NARVIS Open Days 2009 (12.10. - 16.10.)
Date:
12 October 2009
Location:
NARVIS Lab
Abstract:
Come and visit our interdisciplinary NARVIS Lab at Klinikum Innenstadt and experience our Medical Augmented Reality systems. If you are looking for an exciting bachelor-, master thesis (students) or a research project in our field you plan to setup (physicians, researchers, businessmen, technique freaks, ... ), come by and talk to us! See you there!
Imageurl:
Type:
News
Videourl: