Keywords:
Surgical Workflow, Computer-Aided Surgery, Sensing, Machine Learning for Medical Applications
Abstract
Atherosclerosis is deadliest disease in the world and occurs throughout vascular system like peripheral arteries, abdominal aorta, coronaries, etc. Balloon angioplasty and stenting are common treatment options, however, restenosis often happens with or without any sign of symptoms, which demands for repetitive expensive follow up routines. Within the i2Sense project we are working on an on-line/on-demand technology for monitoring of restenosis progression.
Pictures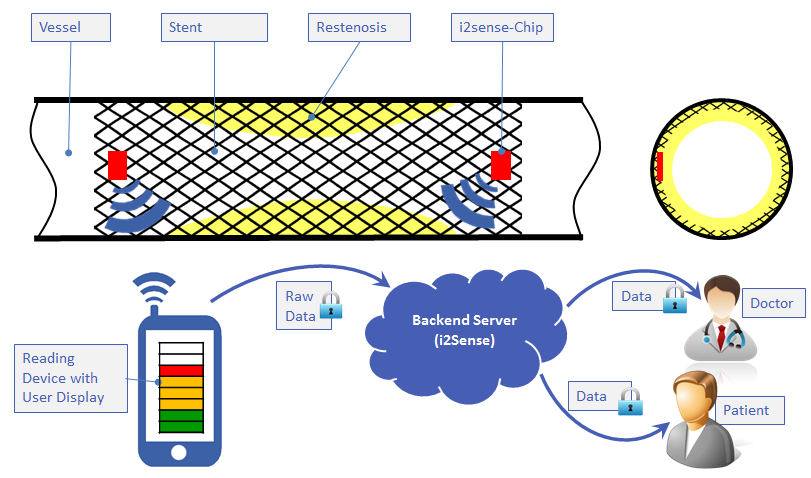 Figure 1:
Team
Contact Person(s)
Working Group
Location

Visit our lab at Garching.

Visit our lab at Klinikum rechts der Isar.

Visit our lab at Deutsches Herzzentrum Muenchen.
internal project page
Please contact
Christoph Hennersperger
Amin Katouzian
for available student projects within this research project.