Christmas Party 2006 at Klinikum Innenstadt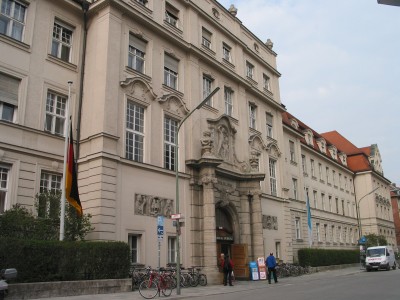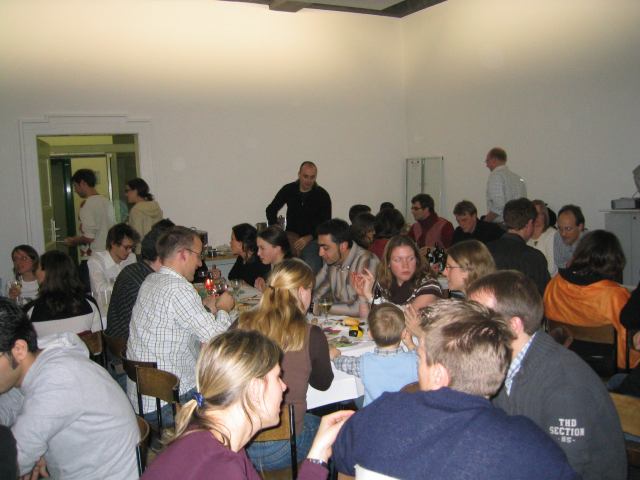 Pictures of the Party
When
Friday, 15th of December 2006. 7:00pm
Venue
The CAMP Christmas Party 2006 will be at Klinkikum Innenstadt NARVIS homebase. The address is:
Klinkikum Innenstadt
Pettenkoferstr. 8a
Seminar room on the first floor right beside the NARVIS office
Participants
Everyone is invited. Bring along your spouse or friend. Also ask our clinical partners and other people involved with CAMP to join the party. The more the better!
If you don't have access to the Wikitable, please confirm your invitation by sending an email to .
help
We have access to the room around 4:00pm. We need help for preparing the room and nicly decorate it as well as the next morning to clean it up until noon. Thanks a lot. Christoph & Stefanie Friday, Dec 15, 2006; 4:00pm Saturday, Dec 16, 2006; 10am-12am
food & drinks
We have to buy drinks and organize a dinner. Suggestions are welcome.
What about spanish food
What about German Christmas Market kind of food/drinks (Feuerzangenbowle, etc)?
What about "Cola de mono" (Chilean Christmas soft alcoholic drink)? Stronger versions could also be included...