4DMOD is the workshop on the modeling of dynamic scenes. Modeling shapes that evolve over time, analyzing and interpreting their motion is a subject of increasing interest of many research communities including the computer vision, the computer graphics and the medical imaging community. Following the 1st edition in 2011, the purpose of this workshop is to provide a venue for researchers, from various communities, working in the field of dynamic scene modeling from various modalities to present their work, exchange ideas and identify challenging issues in this domain. Contributions are sought on new and original research on any aspect of 4D Modeling. Possible topics include, but are not limited to :
Topics
4D acquisition of real-world dynamic scenes
Shape recovery of dynamic 3D scenes
Temporally consistent tracking of deformable surfaces
4D Representation
4D Reconstruction from Medical Images
Deformation surface models
Free-viewpoint and 3D video
Marker-less human motion capture (articulated and surface based)
Monocular and multi-view deformable surface capture
Animation and texture transfer
Deformable surface tracking for medical applications
Deformable Shape Matching
Motion analysis
Scene Flow
Non-rigid and Deformable shape analysis
Shape segmentation
Learning of model deformations
Space-time geometry processing
Applications of 3D video and 4D modeling
SPONSORS
This workshop is sponsored by
Technicolor
and
Laboratoire Jean Kuntzmann.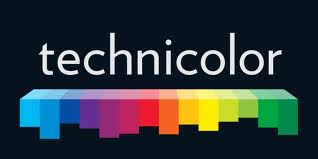 Final program
NEWS
Decisions about accepted papers are available at
https://cmt.research.microsoft.com/4DMOD2013/
. Camera ready instructions: * Camera ready(hard deadline): October 13, 2013 * Publications must be submitted to IEEE, passing PDF eXpress and including a signed copy right form. Detailed instructions are here:
http://www.ieeeconfpublishing.org/cpir/authorKit.asp?Facility=CPS_Dec&ERoom=ICCVW+2013
REGISTRATION INFORMATION
Early-bird registration for the main conference and workshops is open until 13th of October. Use following naming convention for the accepted workshop papers when you register W9-Paper_ID, where Paper_ID number is the ID number of your paper. Note that the registration to the main conference includes registration to the workshop. For the registration for the workshop please follow the instructions on:
http://www.iccv2013.org/registration_accommodation.php
. A new policy this year is that all published papers from ICCV, including workshop papers, will be charged the full 8-page fee of $200 - please see
http://www.iccv2013.org/author_guidelines.php
. All accepted papers will be published at IEEE Explore.
Previous workshops
IEEE Workshop on Dynamic Shape Capture and Analysis (4DMOD), Barcelona, 2011 http://campar.in.tum.de/FourDMod/WebHome
Important Dates
Submission deadline: September 7, 2013, 23:59h (GMT)
Submission of the supplementary material: September 14, 2013, 23:59h (GMT)
Notification of acceptance: October 7, 2013
Camera ready copy due: October 13, 2013
Workshop date: December 7, 2013
Call for Papers
Call for papers is now
ONLINE.
Organizers
Slobodan Ilic (principal contact) Computer Science Department, Technical University Munich, Germany
Edmond Boyer, Morpheo Team, INRIA Rhone-Alpes, France
Adrian Hilton, Visual Media Research Group, CVSSP, University of Surrey, UK
Contact
All questions to be addressed to:
Invited Speakers
Yebin Liu, Tsinghua University, Beijing, , China
Mathieu Salzmann, NICTA Canberra, Australia
Leonid Sigal, Disney Research, Pittsburgh, USA
Marc Pollefeys, ETHZ, Zurich, Switzerland
Program Committee
Lourdes Agapito, University College London, UK
Adrian Bartoli, LASMEA Clermont-Ferrand, France
Alex Bronstein, Technion - Israel Institute of Technology, Israel
Javier Romero, MPI Tuebingen, Germany
Peter Eisert, Heinrich-Hertz-Institute/Hambolt University, Berlin, Germany
Jean-Sebastien Franco, INRIA Rhone Alpes, France
Juergen Gall, MPI Tuebingen, Germany
Oliver Grau, Intel Visual Computing Institute, German
Ron Kimmel, Technion - Israel Institute of Technology, Israel
Yebin Liu, Tsinghua University, China
Marcus Magnor, TU Braunschweig, Germany
Bodo Rosenhahn, University of Hannover, Germany
Mathieu Salzmann, NICTA Canberra, Australia
Leonid Sigal, Disney Research Pittsburg, USA
Shotton Jamie, Microsoft Research, Cambridge, UK
Christian Theobalt, MPI Informatik Saarbrucken, Germany
Tony Tung, Kyoto University, Japan
Andrei Zaharescu, AIMETIS Corporation, Waterloo, Canada
Submission Instructions
Papers must describe high-quality, original research in areas related to modeling and analysis of dynamic scenes and their applications. By submitting a manuscript to 4DMOD, the authors assert that the submitted papers are not substantially similar to any paper published or submitted elsewhere. All submissions will be handled electronically through Microsoft Conference Management System CMT:
https://cmt.research.microsoft.com/4DMOD2013/
that will be open soon for submissions. The deadline for submissions is September 7, 2013 at 23:59h GMT. Submission of the supplementary material is allowed until one week after the paper submission deadline and is fixed until September 14, 2013 at 23:59h GMT. No double submission to other conferences is allowed. Instructions on paper submission can be found at this web site. Please refer to the following files for detailed formatting instructions:
Workshop papers should be submitted using the above templates. Submissions can be up to 8 pages in length prepared in this ICCV format with no additional charges. All papers will be subject to peer review and published by the IEEE and will be part of the ICCV proceedings distributed on the conference DVD. Submitted papers must comply with the ICCV style and length requirements (up to 8 pages). 4DMOD reviewing is double blind, all papers should follow the usual guidelines for preservation of anonymity.