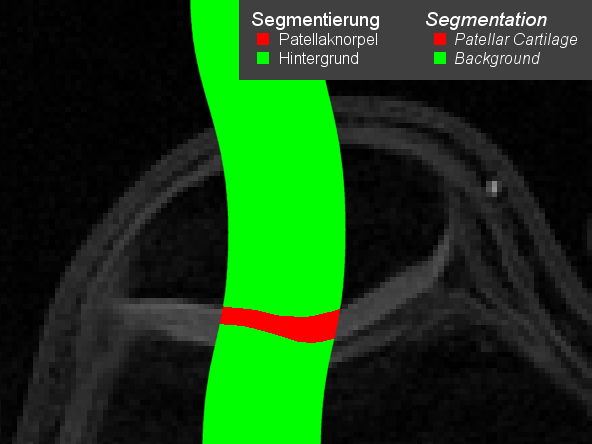 Figure 1: Part of the patellar cartilage segmentation (red vs. green background) superimposed onto original magnetic resonance image of a volunteer's knee. On the lefthand side, there is no contrast between the patellar and femoral cartilages. Standard (contrast based) automatic segmentation algorithms will fail in such situations. On the righthand side, however, fully manual segmentation would be unnecessarily tedious.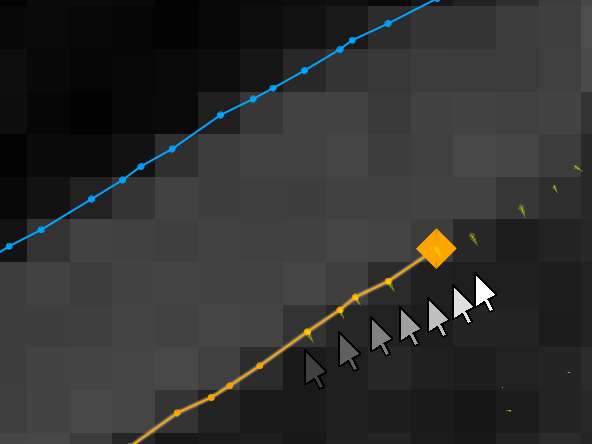 Figure 2: Tracing a contour. Holding the mouse button, the user drags to the right in this situation, roughly indicating the location of the cartilage surface (orange). The contour automatically sticks to the sub-pixel accurate egde points (small yellow wedges) computed in a preprocessing step.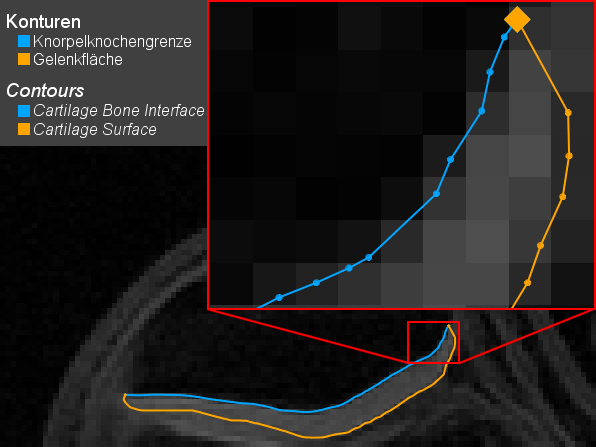 Figure 3: Complete segmentation of one slice. Magnification of a detail in the upper right corner reveals the sub-pixel accuracy of the segmentation.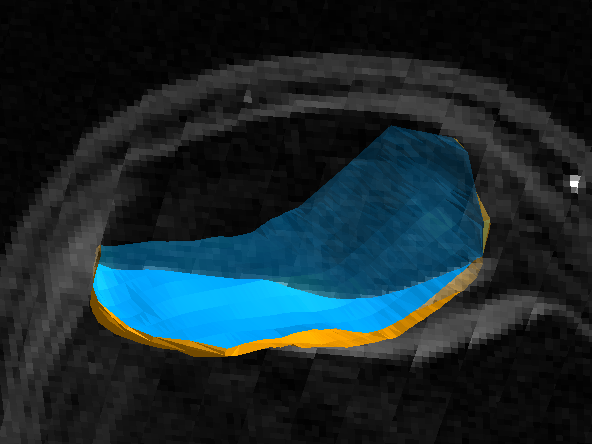 Figure 4: Combined rendition of skew plane of original MRI volume and segmented patellar cartilage.