THANK YOU FOR A SUCCESSFUL WORKSHOP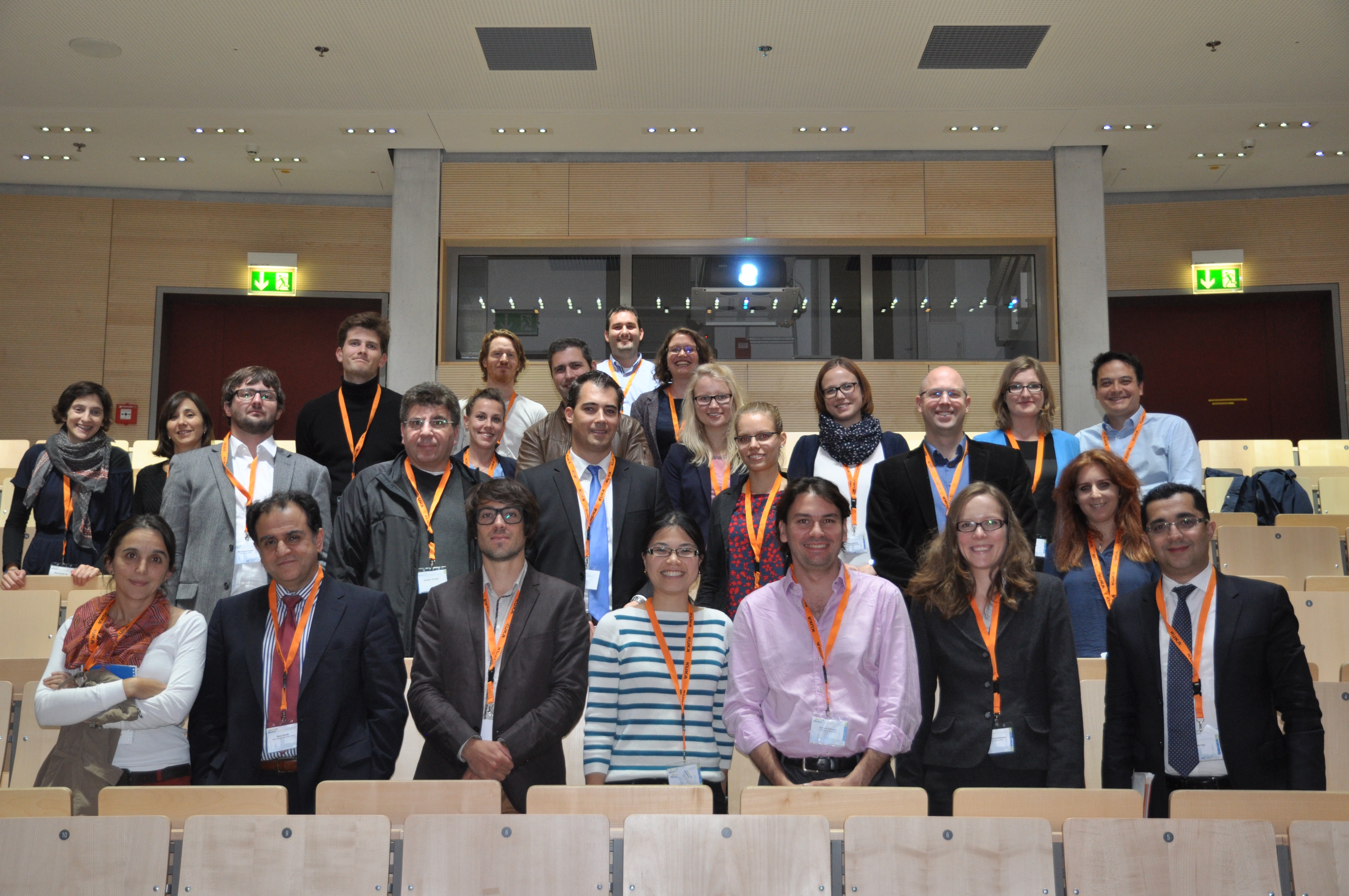 All photos can be found
here
.
Joint MICCAI-Workshops on
Computing and Visualization for Intravascular Imaging and Computer Assisted Stenting
(CVII-STENT)
This workshop brings together two very successful MICCAI-­Workshop series (CVII and STENT) in order to form a common event on technological and scientific research concerned with endovascular procedures. A continuous communication between surgeons/physicians and scientific and industrial researchers is crucial for bringing forward innovative solutions to the clinics: we aim to provide an interchange platform for medical experts and technological researchers concerned with all aspects of endovascular interventions. Through the integration of medical experts into the program committee, we ensure clinical relevance of the entire program, including keynote speeches and scientific paper presentation. CVII-STENT will be a unique platform for scientific discussion of endovascular stenting and intravascular imaging and is highly complementary to the main MICCAI conference.
The workshop will focus on imaging, treatment and computed assisted technological advances in diagnostic and intraoperative imaging. Such techniques offer increasingly useful information regarding vascular anatomy and function and are poised to have dramatic impact on the diagnosis, analysis, modeling, and treatment of vascular diseases. Computational vision techniques designed to analyze images for modeling, simulating, and visualizing anatomy and medical devices such as stents as well as the assessment of interventional procedures are therefore playing an important role and are currently receiving significant interest.
News
Sep 29, 2015: Please check details on the workshop location and how to get there here.
Sep 21, 2015: Guidelines for Poster Presentations (here).
Sep 16, 2015: Our extraordinary invited speakers confirmed their participation. Please find more information here.
Aug 03, 2015: Information regarding paper presentation.
July 24, 2015: Camera Ready and Presentation Instructions.
July 21, 2015: Notification of accepted papers.
June 19, 2015: Due to many requests, submission deadline has just been extended to June 28, 2015.
June 04, 2015: New Format this year: Both Authors and Reviewers are Non-Anonymous.
May 29, 2015: 2nd Call for Papers has just been released!
May 29, 2015: We kindly ask the authors to register their submission on the website before June 12, 2015.
May 29, 2015: Submission deadline has just been extended to June 19, 2015.
May 29, 2015: Subscribe to our newsletter and receive valuable information on CVII-STENT right away!
May 27, 2015: Please use this website for paper submission. (This year: Both Authors and Reviewers are Non-Anonymous)
April 15, 2015: Website opened.
Scientific Topics
CVII

Atherosclerotic plaque image analysis and characterization
Quantification of vascular morphology and function
Tissue classification of intravascular images
Computer-­aided diagnosis of vascular disease
Segmentation and anatomic modeling from IVUS, OCT, CTA, X­‐ray angiography, IVMR, etc.
Image-­based biomechanical models of vascular anatomy and function
Registration of intravascular images
Image processing methods for intravascular contrast agent applications
Hemodynamic image-­based modeling
Percutaneous imaging/intervention, including IVUS, OCT and IVMR

STENT

Imaging for struts/stent detection, reconstruction, and assessment
Computer-aided interventions for stenting procedures
Detection and visualization of fluid dynamic changes induced by stents
Computer-aided diagnosis of post-deployment diseases (neo-intima growth, stent malposition)
Planning and navigation of vascular treatments
Segmentation, registration and anatomic modeling of vascular images
Image-based biomechanical and hemodynamic models of stents, vascular anatomy, and function
Analysis and improvement of stent design
Virtual stenting and virtual deployment
Monitoring and follow-up for stent implants
Important Dates
Workshop: afternoon of October 5, 2015.
Pre-registration: June 12, 2015. (*)
Full paper submission deadline: June 2, 2015 June 28, 2015.
Notification of acceptance: July 24, 2015 July 21, 2015.
Camera-ready submission: August 5, 2015.
Program
Proceedings
Coming soon.
---
Contact:
cvii-stent@mailnavab.in.tum.de