Useful Information
Conference Location
The paper presentations will be held in the former
Aula
of the
university of vienna
, which is now the location of the
austrian academy of science

Österreichische Akademie der Wissenschaften (ÖAW)
A-1010 Wien
Dr. Ignaz Seipel-Platz 2
Tel.: (+43 1) 51581-0

You can
find the location
on this map.
The area around the Academy of Sciences.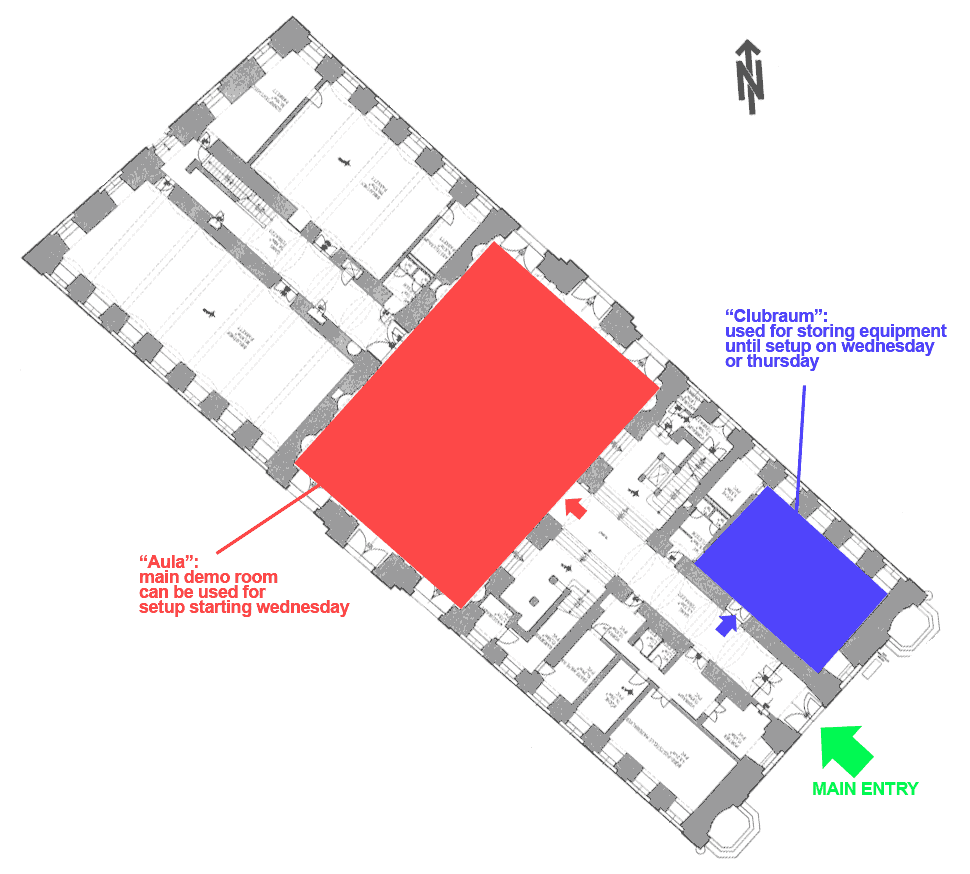 The interior of the Academy of Sciences.
Getting There
By Airplane:
You will have to book a flight to
Vienna International Airport
(VIE). There is a fast (16min) train that will take you to the
City Air Teminal
which is close to the conference site and the recommended hotels.
By Train:
You can search for an appropriate train at
ÖBB
.
Detailed descriptions on how to reach the conference locations will be provided later here.
Accomodation
We have arranged pre-booked rooms in selected hotels in walking distance close to the symposium venue. All participants are kindly requested to complete the
hotel booking section during the online registration
. A deposit for one night is required to secure the room. Upon receipt of your deposit payment a confirmation will be sent. Balance payment has to be done at the hotel upon check-out. The hotel will issue an invoice. The hotel uses the number of nights booked in advance as the basis for billing. Changes and cancellations of confirmed rooms must be sent in writing to
Austropa Interconvention
. For cancellations prior to September 5, 2005 a handling fee of Euro 30,- per booking will be charged. No refund can be made after this date or non-occupation of the room on the booked day of arrival. In case of "No-Show" the hotel reservation will be released after the first night. Deadline for hotel reservation: August 22, 2005 (passed)
Getting Around
Vienna has a
large public transport system
: an extensive tram network, which is one of the largest in the world, and also large number of bus routes. As all routes in densely populated areas operated at dense intervals, even during off-peak hours, it is usually not necessary to remember the time when the train or bus goes. Public transportation mostly closes during night hours, but there is a special bus service, the Nightline, operating on the most important routes. However, most of these buses run only every thirty minutes. Vienna uses an "honor system." There are no gates or ticket checks when boarding transit lines, but ticket checks will occur, oftentimes by undercover employees. There exists a 72-hour-ticket, the "
Vienna Card
", which can be bought at hotels, the Tourist Information Center on Albertinaplatz, at all sales offices or information booths of the Vienna Transportation System. Additionally, you get a reduction or benefits at 200 museums and sights, theaters, concerts, shops, restaurants, cafés and Heurigen (wine taverns).
More Information on Vienna:
Social Events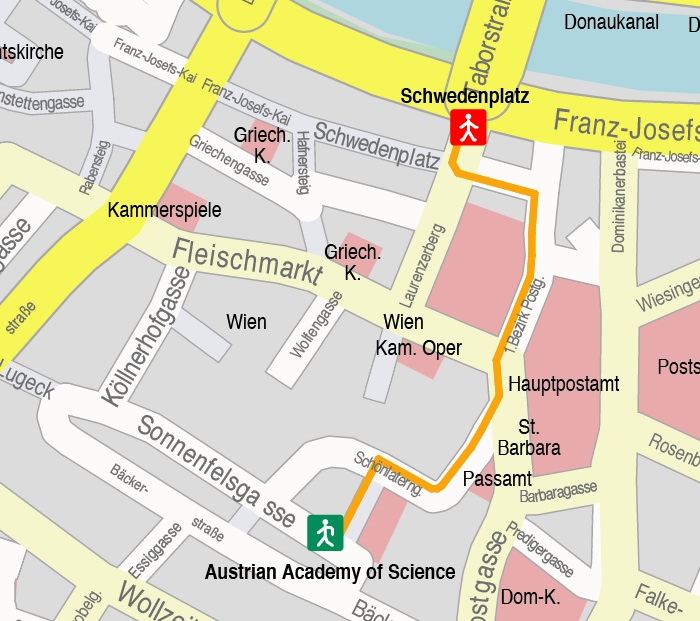 The conference Dinner will take place at the Heurigen
"Mayer am Pfarrplatz"
(a traditional
country-style wine restaurant
)

Mayer am Pfarrplatz,
Pfarrplatz 2
A-1190 Wien
Tel: +43 1 3701287
http://mayer.pfarrplatz.at

Bus service will be provided from the conference location to the restaurant and back into the city. The buses will start from
Schwedenplatz
at 18:15 and will return from the restaurant at 22:30. Please make sure to be in time, since the bus will not wait for everybody. In case you want to return at a different time,
a map and public transport schedule
is provided.